This year, the Balkan Trafik! festival is celebrating its roots. Taking place at the end of April in Brussels, Balkan Trakik! is set to feature many of Kosovo's brightest musical talents.
First held over 15 years ago after its creators, Nicolas Wieërs, from Belgium, and Ilir Sefa, from Kosovo first met, the festival describes itself as "a platform for cultural diplomacy," and the meeting place of creative minds from south-eastern Europe and Brussels.
Balkan What!: Showcasing Balkan talent
Episode one of Balkan What!, a documentary produced by the festival, highlights some of the region's brightest talents.
Speaking to Cult at the documentary screening in Pristina, the Kosovar rapper and pioneer of Albanian-language rap, BimBimma, explained how he uses music to call out social issues and injustices.
"Music is life because everything in life is rhythm. And with the rhythm, I chose to make poetry and use my words as a weapon to fight injustice, to fight for justice, for equality, against corruption and social topics like that because mainly Kosovo is a poor country and in 20 years it could have grown much more than you see here."
about:blank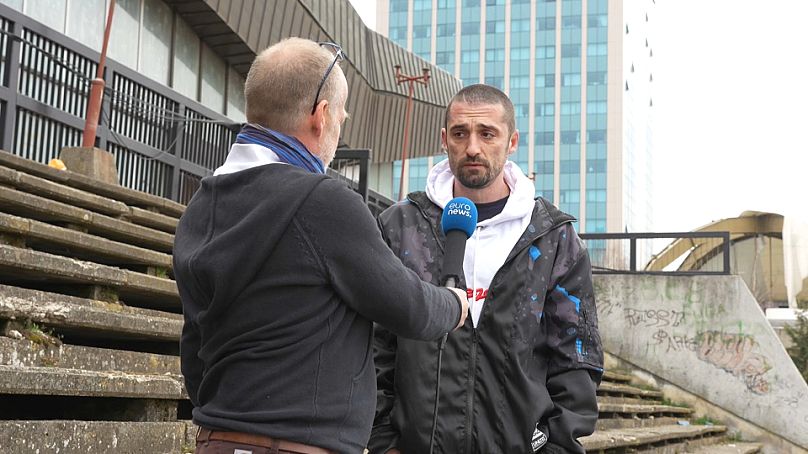 From modern and contemporary to traditional, it's just one (dance) step away. Kosovo's national traditional dance troupe, "Shota", has 45 dancers and musicians, and tours all around the world.
The troupe's star dancer, Besnik H. Grajcevci, explained that it's an integral part of the culture and identity of Kosovo's majority Albanian population.
"It's not by chance that we are known in the Balkans as the most enthusiastic people, the most energetic, with a strong internal dynamic and with a lot of emotions. That's why our dances have features. We as human beings, with our bodies, our inner emotions and our outfits – we act and speak in our own world," he said.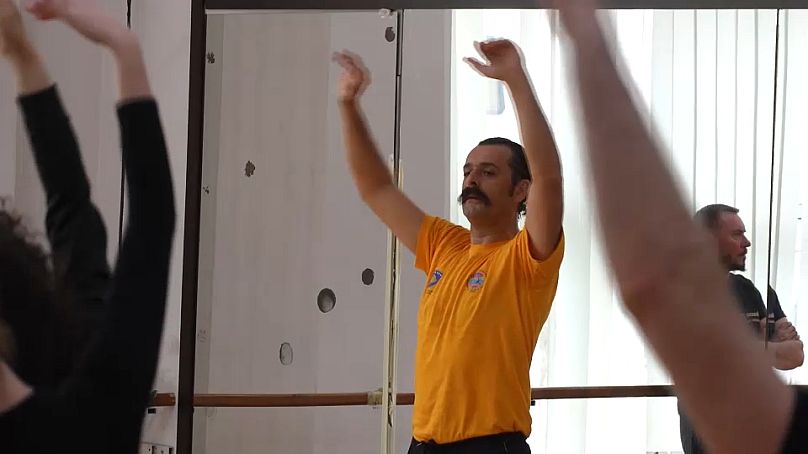 Uniting through rock
In Kosovo, the unique multi-ethnic Mitroviça rock school brings together young Serb and Albanian musicians from the ethnically divided city of Mitroviça.
Band teaching at the school focuses on communication, collaboration, compromise, and ownership during the process of creating original music: valuable skills that can be applied both inside and outside the rehearsal room.
This approach was adopted by Roma Rock School in North Macedonia in 2018, which welcomes young Roma musicians through its doors. The rockers merge alternative music with traditional Roma melodies to create Roma rock songs.
Their common goal: to rock out and play loud!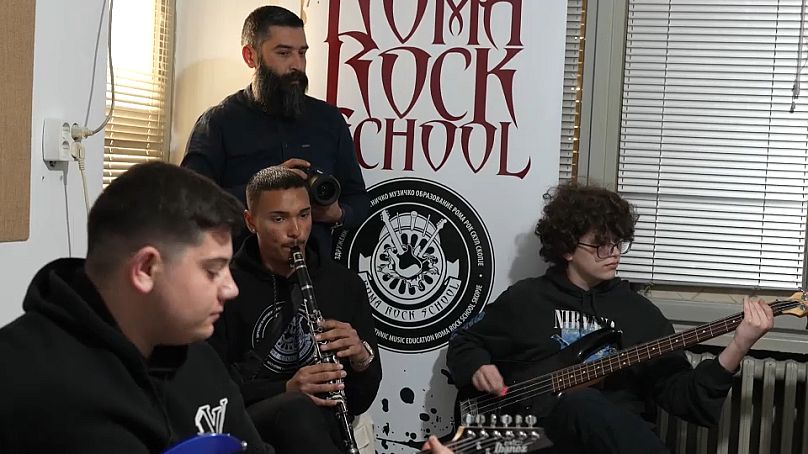 "Rock'n roll was always popular music, rock music was always represented in ex-Yugoslavia, region so it was always a big thing and also a sub-culture in some way," said Emir Hasani, Project Manager at Mitrovica Rock School.
"We are trying to put traditional Roma music in it, you can hear the sound of Romani traditional music," Alvin Salimovski, Project Manager at Roma Rock School told Cult.
This year, Balkan Trafik! festival will host groups formed by musicians from Mitrovica Rock School, Roma Rock School, and the Dutch Fontys Rockacademie.
Balkan brass
When talking about Balkan music, we mustn't forget the famous brass bands.
The headliner of the festival will undoubtedly be the Dzambo Agusevi orchestra, also known as The Funky Tiger, one of North Macedonia's favourite artists.
The multiple award-winning Dzambo has developed his unique trumpet style and distinctive sound, rooted strongly in his Roma heritage.
Balkan Trafik! takes place in Brussels and Namur in Belgium from 27 to 30 April.
Source: Euronews